Some GOOD NEWS everyone!
After months (2 years…) of campaigning and not only raising awareness but consistently writing to our local representatives, councillor Simon Miller has written to our members to promise that the Gasworks Construction Logistics Plan will be submitted to CentricLab for approval.
CentricLab are a research & data driven lab who focus on how environment impacts mental and physical health. The lab helps the private, public and third sectors as it can use scientific and biological data to make important decisions about public health.
This is a huge step in the right direction. Considering the lack of communication on behalf of the council and generally keeping residents in the dark, this is an impressive concession on monitoring.
Another breakthrough, Cllr Miller is expecting to send us the original planning documents for the adjacent sites: Wanis warehouse land, Pocket park and Orient way Relief Road so to reference previous contamination in light of the upcoming scheme planned for the Pocket Park (which in the past was also Gas works – See black and white photo).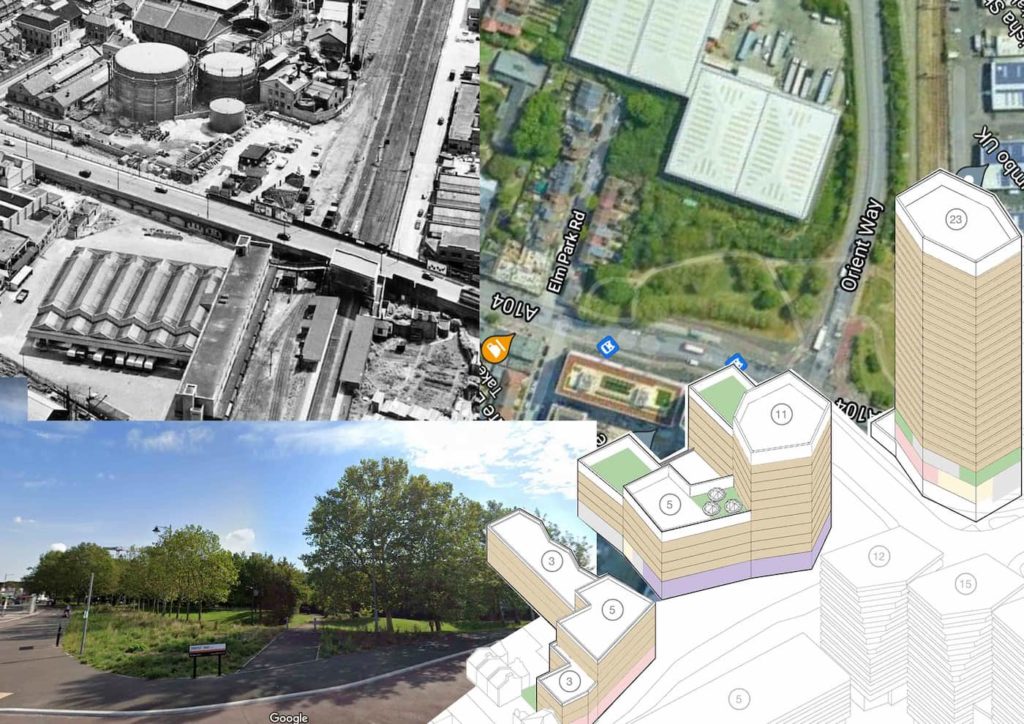 We are at least progressing with our missions…well done all and let's keep it UP!