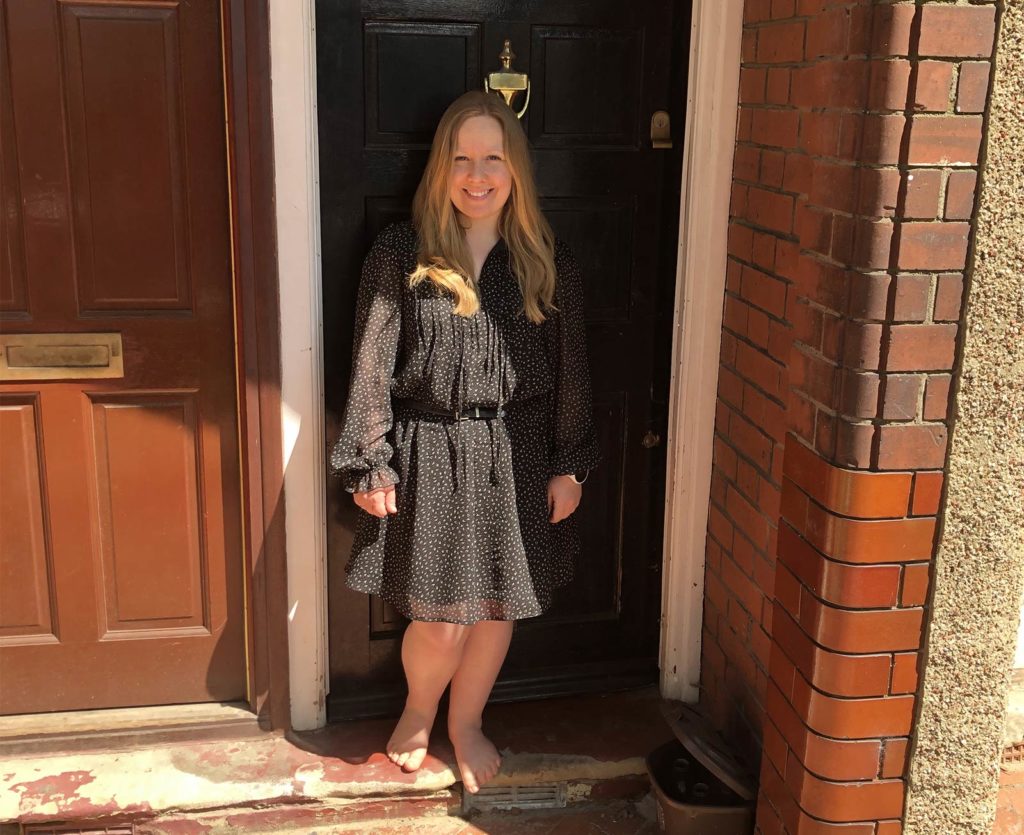 As a resident of Perth Road, I have been engaged in the discussions around the Gasworks development for the past 8 months. I'm not against a development on that site – far from it. As a brownfield site I'd much rather it was developed to provide much needed housing rather than a local park. However, I am concerned that some of the proposals St William are putting forward are not for the benefit of the community.
I have been to the two open sessions St William put on at the Lea Bridge Library last Summer, and have been part of an active group of residents who have been in communication with our community, the council and the developers in providing constructive suggestions as to how this development can be improved. I am an engaged, concerned member of our community who has been trying to do what I can to be meaningfully involved in this process.
But, in the time of COVID-19 I am struggling. St William have submitted their planning application. This will now put in to action a whole chain of action from the council which includes posting all the planning documents online for us to look at and comment. My issue is that due to COVID-19 and the lockdown we can't engage in as 'business as usual'.
I am incredibly privileged to be writing this in my home office, with a laptop which can display these long documents and strong internet connection capable of downloading it. Others do not. Without offline access to all planning documents or free and open internet access for all as would usually be provided by the library, it cannot be said that all residents will be able to make informed contributions to the planning process.
For example, our community group has members who do not have laptops/pcs at home. Others are working in the NHS, volunteering at food banks, grieving losses, symptomatic, shielding or immunocompromised. My ability to engage in the planning process has been hugely reduced as my time is being spent volunteering with brilliant organisations such as the Hornbeam Café who do amazing work delivering hot meals and groceries to people in need in our area, and St Johns Ambulance providing medical care to those impacted by COVID-19. I know how much this impacts on people's ability to participate in what sometimes can seem like an uphill struggle. I simply do not have the emotional bandwidth to engage in this as effectively as I would like to be able to. These times are not business as usual.
To expect us to be able to participate in "business as usual" planning is absurd, and makes me feel like the council does not respect the hard work of our community in helping each other during such a difficult time. This particularly stings as St William have appeared to have reneged on their promise of having no vehicular access through our streets. Now the plan is to transport toxic waste and construction vehicles through our estate rather than the promise of ensuring Orient Way access from the beginning. Something I find extremely disappointing that the conversations we had in good faith with St Williams now appear to be lies.
Our email, signed by over 70 local residents, asking for a delay in planning in respect of COVID-19 was delivered last week. We have also discovered that Berkeley are agreeing to delay planning in Tunbridge where they want to increase units from 36 agreed to over 150, so why can this not be done in Waltham Forest? Tunbridge Council are also considering how the democratic deficit of considering contentious planning applications virtually during lockdown can be overcome, so why not for us?